Our vision: "A landscape that supports the needs of people and nature in a way that preserves the unique character of the Kawarthas."
This project is reflected in two phases. Phase #1: Development, Phase #2 Implementation.
Overall Project Goals
A. Identify and map a connected system of natural areas that can inform and support:
sustainable land use planning and resource management decision-making
strategic priorities for stewardship and restoration projects
priorities for conservation land acquisitions, and
priorities for inventory programs and research projects
B. Bring together organizations that represent local communities to work collaboratively and provide a greater understanding of the value of a healthy natural heritage system that supports healthy communities.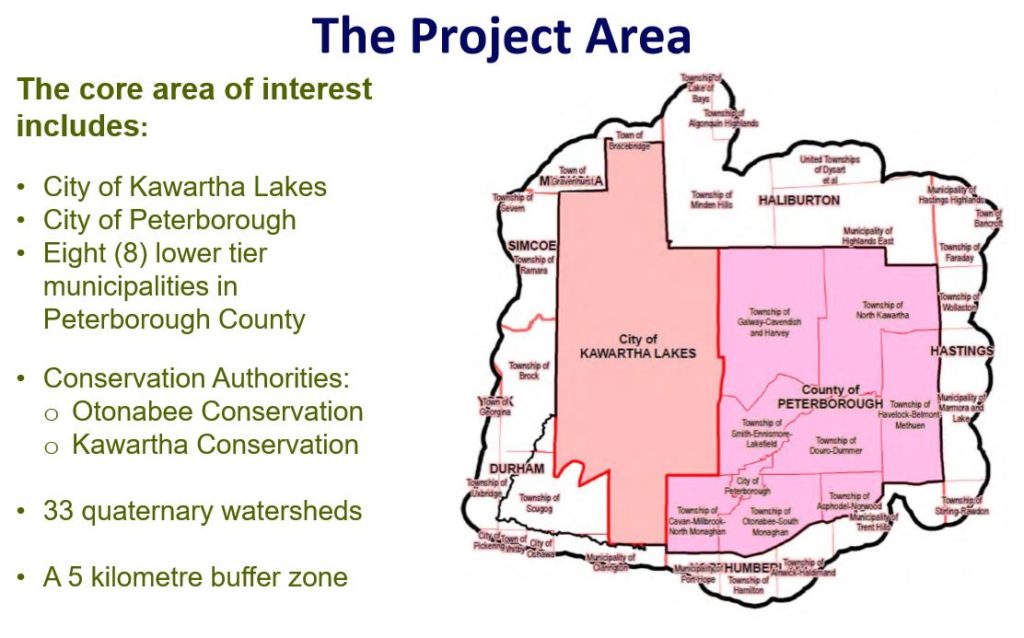 Stakeholders